| Player | Enemy | NPC |
| --- | --- | --- |
| 11+2 | 24+19-1 | 4-1 |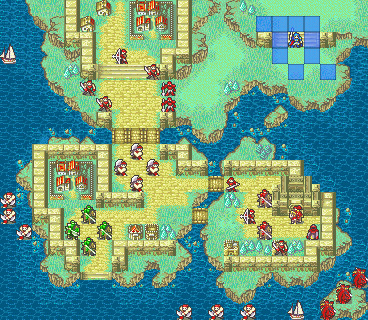 | Item | Source |
| --- | --- |
| | Dropped by enemy Myrmidon |
| | Dropped by enemy Cavalier (drops unequipped item) |
| | Dropped by enemy Cavalier (drops unequipped item) |
| | Dropped by enemy Cavalier (drops unequipped item) |
| | Dropped by enemy Cavalier (drops unequipped item) |
| | Dropped by enemy Fleet |
| | Visit northern village |
| | Visit southern village |
| | Automatically at end of chapter if all NPCs survive |
| Shop | Items/Price |
| --- | --- |
| Armory | |
| Vendor | |
Before the turn 1 enemy phase: Selena will leave, and Beran will take her place at the gate (Appendix 1).

Before the player phase of turns 3 to 8: 2 Mercenaries spawn from the southern forts (Appendix 2).

Before the turn 6 player phase: 7 Cavaliers (5 in Easy/Normal Mode), 1 Troubadour spawn near the starting position (Appendix 3).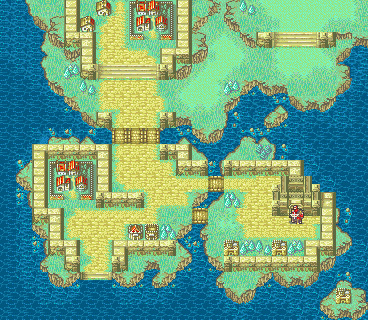 Appendix 1: Beran replaces Selena (turn 1)
---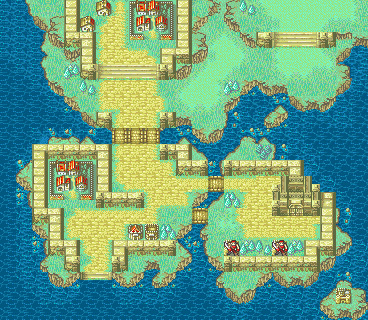 Appendix 2: Mercenary reinforcements (turns 3 to 8)
---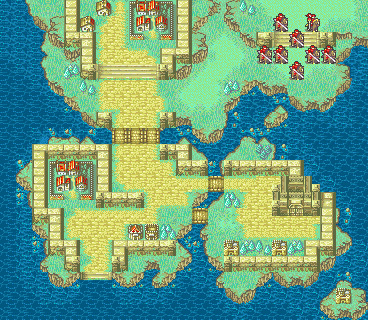 Appendix 3: Cavalry reinforcements (turn 6)